How to Qualify:
Have a "C" or above in JROTC to receive a promotion worksheet
Get worksheet signed off by all teachers indicating if you are passing the class with a "C" or above and that your conduct during that class is satisfactory. Worksheets must be turned in by indicated date and time in order to go to the board. Late worksheets will not be accepted unless previously discussed with the BC/XO/SAI/AI.
How Boards Work:
Cadets going for an Officer rank will go to an Officer Board composed of the Battalion Commander, Executive Officer, and Command Sergeant Major. Cadets going for a NCO rank will go to an NCO Board composed of the Company Commander and Company First Sergeant.
Promotion board grading is based upon the following sections of criteria:

Report in

After knocking on the door, you will be told to enter. Upon entering, approach the chair set for you and present arms and report in by saying, "Cadet (rank and name), reporting for promotion board." You will then be saluted back and given further instructions.

Uniform

You will be given a series of commands in order to inspect your uniform and will be expected to enter the room with your beret in your left hand.

General Knowledge
Current Event

All cadets are expected to be up to date on what is happening in the world.

Overall Impression

Confidence is key. When sitting, hands and beret should be flat on the lap. Legs should be still and feet flat. You should be sitting confident and professionally (NO SLOUCHING!)
Powered by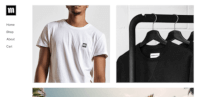 Create your own unique website with customizable templates.